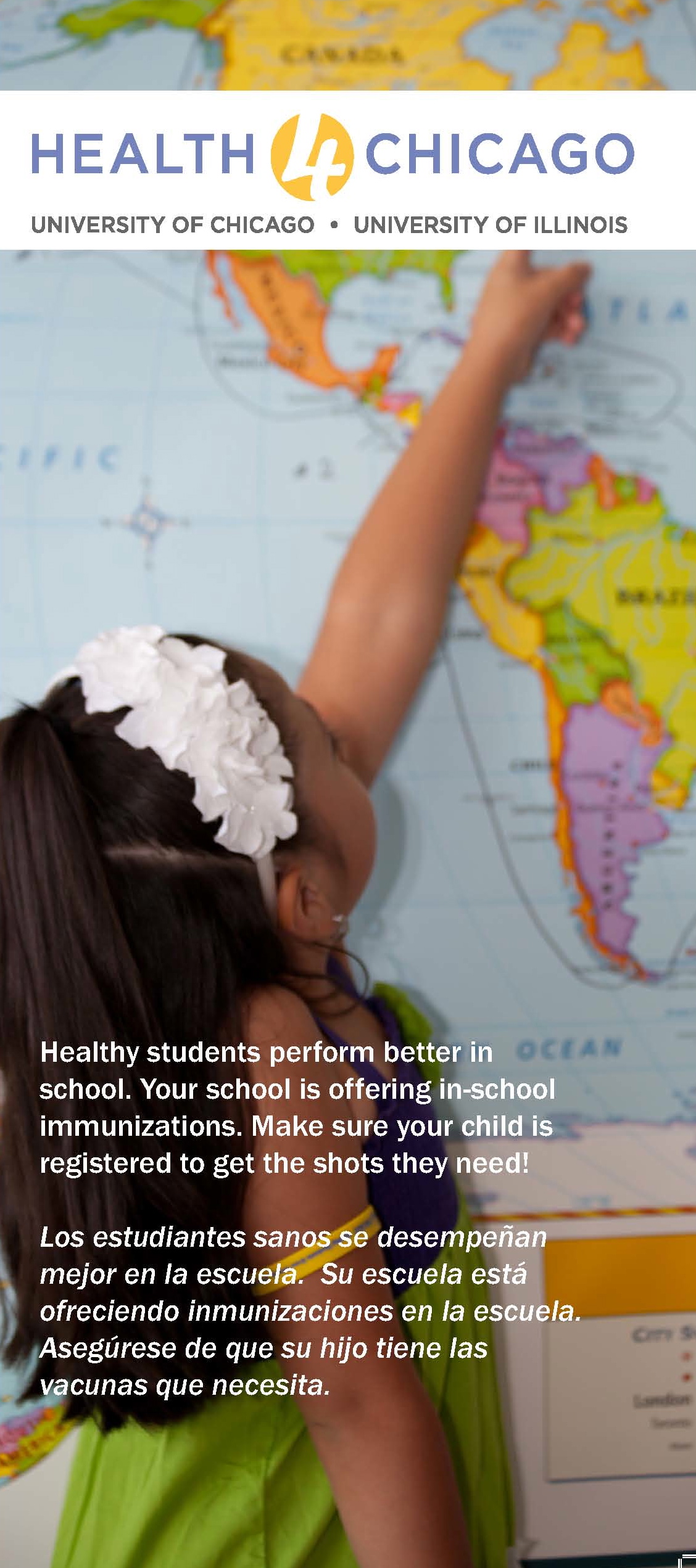 Para mantener estudiantes y empleados saludables este año, su escuela esta colaborando con Health4Chicago para ofrecer estos servicios:
•¡Vacuna Contra la Gripe!
Los niños pueden recibir la vacuna intranasal sin dolor.
• ¡Vacuna Tdap!
Empezando en el Otoño, todos los estudiantes en Illinois entrando grados 6-12 deberán mostrar prueba de una dosis de esta vacuna.
• Hay otras vacunas opcionales para los adolescentes tal como VPH y meningitis.
Registration Forms
Non-CPS schools:
4th grade and under
5th grade and up
CPS-schools
4th grade and under
5th grade and up
To request a school-based immunization at your school campus, please call Jenny Atilano at 773.702.5622 or email immunizations@uchospitals.edu.  For more information about scheduling a CPS-approved mobile immunization provider, click here.