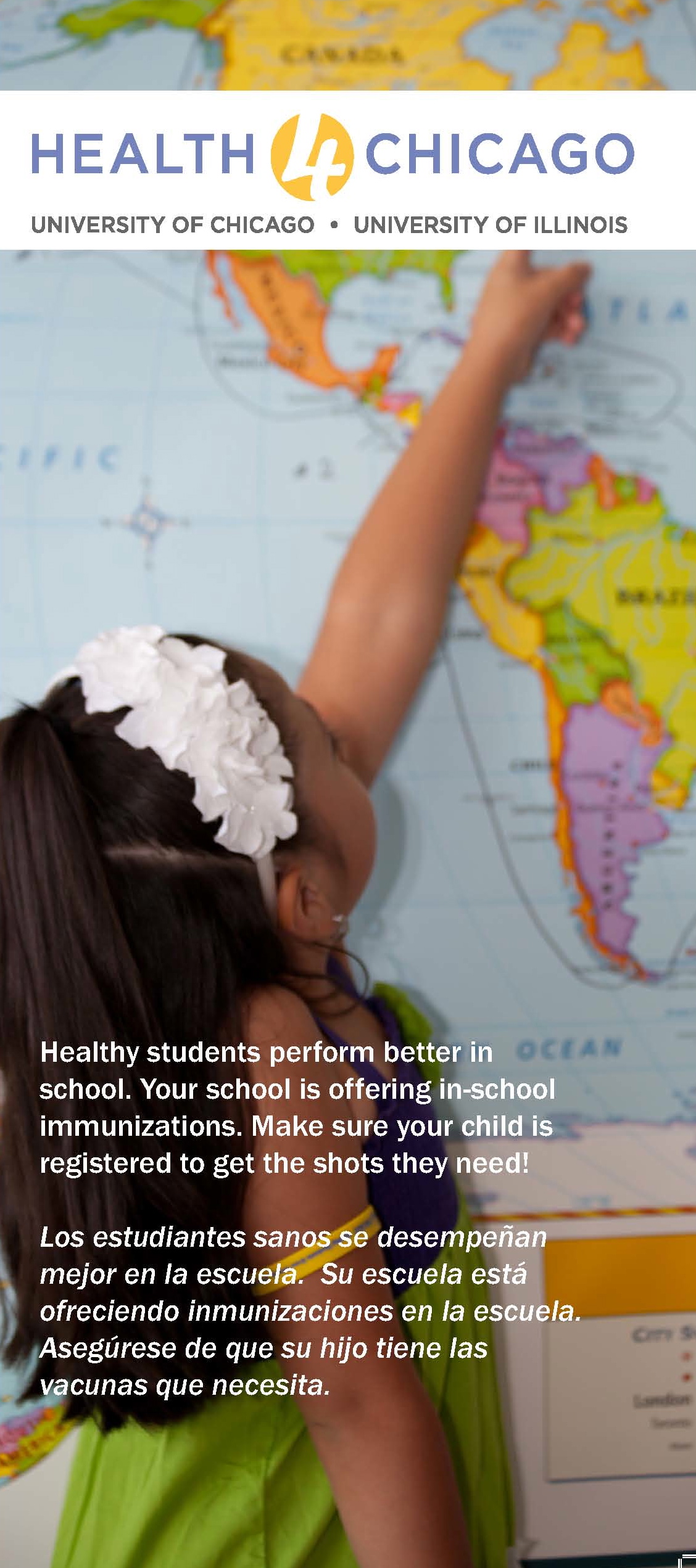 To help keep students and staff healthy this school year, your school is partnering with Health4Chicago to offer these services:
• Flu Shots!
Kids can even get a painless flu mist in their nose instead of a shot!
• Tdap Vaccine!
Starting this fall, all students in Illinois starting grades 6-12 are required to show proof of receiving this vaccine.
• Optional vaccines for teenagers like HPV and Meningitis are also available.
Registration Forms
Adults
Non-CPS Schools:
4th grade and under
5th grade and up
Chicago Public Schools:
4th grade and under
5th grade and up
*Please complete and sign registration form for each individual you wish to be immunized. You can scan and return each form to: immunizations@uchospitals.edu or fax to 773.753.8230. For any questions, please contact Jenny Atilano at 773.702.3903.
Please see our Understanding Your Insurance Guide
To request a school-based immunization at your school campus, please call Jenny Atilano at 773.702.5622 or email immunizations@uchospitals.edu.  For more information about scheduling a CPS-approved mobile immunization provider, click here.